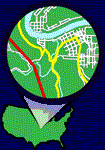 ---
Book I
Introduction
---
Epigraph to Book I
Though but an atom midst immensity,
Still I am something, fashioned by Thy hand

I hold a middle rank 'twixt heaven and earth --
On the last verge of mortal being stand

Close to the realms where angels have their birth
Just on the boundaries of the spirit land!

The chain of being is complete in me --
In me is matter's last gradation lost,

And the next step is spirit -- Diety!
I can command the lightning, and am dust!
-- Bowring's translation of Dershavin
---
Putting this book online was underwritten by The Robert Schalkenbach Foundation, publisher of Henry George's works.
Saving Communities
Bringing prosperity through freedom, equality, local autonomy and respect for the commons.
Henry George
The Science of Political Economy
Book I, The Meaning of Political Economy
Introduction
The earliest, and as I think sufficient, definition of Political Economy, is, the science that treats of the nature of wealth, and of the laws of its production and distribution. But as this definition seems never to have been fully understood and adhered to by the accepted teachers of political economy, and has during late years been abandoned by those who occupy the position of official teachers in all our leading colleges and universities, let us, beginning at the beginnings, endeavor to see for ourselves just what political economy is.
Navigation
We Provide
Speakers
Analytical Papers
Customized Research
How You Can Help
Research
Outreach
Transcribing Documents
Donating Money
Training for Responsibility
Our Constituents
Public Officials
Small Businesses
Family Farms
Organic Farms
Vegetarians
Labor
Real Estate Leaders
Innovative Land Speculators
Homeowners
Tenants
Ideological Groups
Fundamental Principles
Decentralism and Freedom
Focusing on Local Reform
Government as Referee
Government as Public Servant
Earth as a Commons
Money as a Common Medium
Property Derives from Labor
Derivative Issues
Wealth Concentration
Corruption
Bureaucracy
Authorities
Privatization
Centralization
Globalization and Trade
Economic Stagnation
Boom-Bust Cycles
Development Subsidies
Sprawl
Gentrification
Pollution and Depletion
Public Services
Transportation
Education
Health Care
Retirement
Wages
Zoning
Parks
Shared Services
Blinding Misconceptions
Orwellian Economics
Corporate Efficiency
Democracy vs. Elections
Big Government Solutions
Founding Fathers
Politics of Fear
Politics of Least Resistance
Radical vs. Militant
Left vs. Right
Common vs. Collective
Analysis vs. Vilification
Influence vs. Power
Saving Communities
631 Melwood Avenue
Pittsburgh, PA 15213
United States