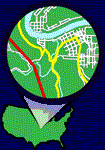 Prior Chapter
Next Chapter
Ethics of Democracy
Part 3, Business Life
Chap. 2, Justice or Sacrifice

---
Strange is the game the world doth play -
Rouge et Noir, with the counters gold!
Red with blood and black with sin;
Few and fewer are they that win
As the ages pass untold.

- Charlotte Perkins Stetson

When John on Patmos looked into the New
Jerusalem, he saw a wondrous thing;
The streets of that fair city were all paved
With that which earth most dear and precious holds -
With purest gold, o'er which the happy feet
Of all the habiters of Heaven went up
And down. So might not this declare for us
The proper place of gold in that Society
Whose frame to-day we strive with so much toil
To shape according to our Vision's plan?
A place of use, in truth, on which to build
And act; only for use, to walk upon,
To smooth the way to worship and to work?

But we, in earth's old manner, straight
Reverse this use and fight God's good intent.
Instead of making pavements of our gold,
We beat it out and hammer it into
A dome, and raise it up into a sky
Above our heads. And then, because we can
No more behold the stars, nor can the sun
Shine through; because earth's furious furnace-heat,
Reflected, burns to dust our heart's sweet flowers;
Because our lives begin to pale and faint
Within the twilight we ourselves have made,
We bitterly complain to heaven, and cry
That no kind Providence has planned the world.


- Orville E. Watson


Peace between Capital and Labor, is that all that you ask?
Is peace, then, the only thing needful?
There was peace enough in Southern slavery.
There is a peace of life and another peace of death.
It is well to rise above violence.
It is well to rise superior to anger.

But if peace means final acquiescence in wrong - if your aim is less than justice and peace, forever one - then your peace is a crime.

- Ernest Crosby, in The Whim


What shall I do to be just?
What shall I do for the gain
Of the world for its sadness?
Teach me, O Seers that I trust !
Chart me the difficult main
Leading out of my sorrow and madness;
Preach me the purging of pain.
Shall I wrench from my finger the ring
To cast to the tramp at my door?

Shall I tear off each luminous thing
To drop in the palm of the poor?
What shall I do to be just?
Teach me, O Ye in the light,
Whom the poor and the rich alike trust ;
My heart is aflame to be right.


- Hamlin Garland

Saving Communities
Bringing prosperity through freedom, equality, local autonomy and respect for the commons.
The Ethics of Democracy
by Louis F. Post
Part 3, Business Life
Chapter 2,
Navigation
We Provide
Speakers
Analytical Papers
Customized Research
How You Can Help
Research
Outreach
Transcribing Documents
Donating Money
Training for Responsibility
Our Constituents
Public Officials
Small Businesses
Family Farms
Organic Farms
Vegetarians
Labor
Real Estate Leaders
Innovative Land Speculators
Homeowners
Tenants
Ideological Groups
Fundamental Principles
Decentralism and Freedom
Focusing on Local Reform
Government as Referee
Government as Public Servant
Earth as a Commons
Money as a Common Medium
Property Derives from Labor
Derivative Issues
Wealth Concentration
Corruption
Bureaucracy
Authorities
Privatization
Centralization
Globalization and Trade
Economic Stagnation
Boom-Bust Cycles
Development Subsidies
Sprawl
Gentrification
Pollution and Depletion
Public Services
Transportation
Education
Health Care
Retirement
Wages
Zoning
Parks
Shared Services
Blinding Misconceptions
Orwellian Economics
Corporate Efficiency
Democracy vs. Elections
Big Government Solutions
Founding Fathers
Politics of Fear
Politics of Least Resistance
Radical vs. Militant
Left vs. Right
Common vs. Collective
Analysis vs. Vilification
Influence vs. Power