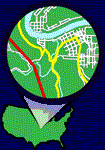 Prior Chapter
Next Chapter
Ethics of Democracy
Part 4, Economic Tendencies
Chap. , title
---
A great change is going on all over the civilized world similar to that infeudation which, in Europe, during the rise of the feudal system, converted free proprietors into vassals, and brought all society into subordination to a hierarchy of wealth and privilege. Whether the new aristocracy is hereditary or not makes little difference. Chance alone may determine who will get the few prizes of a lottery. But it is not the less certain that the vast majority of all who take part in it must draw blanks. The forces of the new era have not yet had time to make status hereditary, but we may clearly see that when the industrial organization compels a thousand workmen to take service under one master, the proportion of masters to men will be but as one to a thousand, though the one may come from the ranks of the thousand. "Master"! We don't like the word. It is not American! But what is the use of objecting to the word when we have the thing?

- HENRY GEORGE, in Social Problems Ch. V.


Saving Communities
Bringing prosperity through freedom, equality, local autonomy and respect for the commons.
The Ethics of Democracy
by Louis F. Post
Part 4, Economic Tendencies
Chapter
Navigation
We Provide
Speakers
Analytical Papers
Customized Research
How You Can Help
Research
Outreach
Transcribing Documents
Donating Money
Training for Responsibility
Our Constituents
Public Officials
Small Businesses
Family Farms
Organic Farms
Vegetarians
Labor
Real Estate Leaders
Innovative Land Speculators
Homeowners
Tenants
Ideological Groups
Fundamental Principles
Decentralism and Freedom
Focusing on Local Reform
Government as Referee
Government as Public Servant
Earth as a Commons
Money as a Common Medium
Property Derives from Labor
Derivative Issues
Wealth Concentration
Corruption
Bureaucracy
Authorities
Privatization
Centralization
Globalization and Trade
Economic Stagnation
Boom-Bust Cycles
Development Subsidies
Sprawl
Gentrification
Pollution and Depletion
Public Services
Transportation
Education
Health Care
Retirement
Wages
Zoning
Parks
Shared Services
Blinding Misconceptions
Orwellian Economics
Corporate Efficiency
Democracy vs. Elections
Big Government Solutions
Founding Fathers
Politics of Fear
Politics of Least Resistance
Radical vs. Militant
Left vs. Right
Common vs. Collective
Analysis vs. Vilification
Influence vs. Power