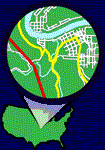 Prior Chapter
Next Chapter
Ethics of Democracy
Part 5, Politico-Economic Principles
Chap.
---
The basic principle of Economics, of the art of ordering the social relations of mankind, may then be summed up in the one word Justice.


- Lewis H. Berens, in
"Toward the Light"


Are there no slaves to-day? While we sit here at play,
Have we no brothers in adversity?

None sorry nor oppressed, who without hope or rest
Must toil and have no pleasure in their toil?

These are your slaves and mine. Where is the right divine
Of idlers to encumber God's good soil?

There is no man alive, however he may strive,
Allowed to own the work of his own hands.

Landlords and water lords at all the roads and fords,
Taking their toll, imposing their commands.


- Bliss Carman

Not ermine clad, nor clothed in state,
Their title deeds not yet made plain;

But waking early, toiling late,
The heirs of all the earth remain.

Some day, by laws as fixed and fair
As guide the planets in their sweep,

The children of each outcast heir
The harvest fruits of time shall reap.

Some day without a trumpet's call,
This news shall o'er the earth be blown:

The heritage comes back to all ;
The myriad monarchs take their own.


- Thomas Wentworth Higginson

Grimly the same spirit looks into the law of Property, and accuses men of driving a trade in the great boundless Providence which had given the air, the water, and the land to men to use and not to fence in and monopolize. ("The Times.") I cannot occupy the bleakest crag of the White Hills or the Allegheny Range, but some man or corporation steps up to me to show me that it is his. ("The Conservative.") Touch any wood, or field, or house lot on your peril ; but you may come and work in ours for us, and we will give you a piece of bread. ("The Conservative.") Of course, whilst another man has no land, my title to mine, your title to yours, is at once vitiated. ("Man the Reformer.")


- Ralph Waldo Emerson



Properly speaking, the land belongs to these two: To the Almighty God; and to all his Children of Men that have ever worked well on it, or that shall ever work well on it. No generation of men can or could, with never such solemnity and effort, sell Land on any other principle: it is not the property of any generation.


- Thomas Carlyle, in
"Past and Present,"
Book III, Chapter VIII.


To any plain understanding the right of property is very simple. It is the right of man to possess, enjoy, and transfer, the substance and use of whatever he has himself created. This title is good against the world; and it is the sole and only title by which a valid right of absolute private property can possibly vest. But no man can plead any such title to a right of property in the substance of the soil.

- James Fintan Lalor, in "The Irish Felon," July 8, 1848.


It is easy to persuade the masses that the good things of this
world are unjustly divided - especially when it happens to be the
exact truth.



To affirm that a man can rightfully claim exclusive ownership in his own labor when embodied in material things, is to deny that any one can rightfully claim exclusive ownership in land. -("Progress and Poverty," Book VII, Ch. I.) So far from the recognition of private property in land being necessary to the proper use of land, the contrary is the case. Treating land as private property stands in the way of its proper use. Were land treated as public property it would be used and improved as soon as there was need for its use or improvement, but being treated as private property, the individual owner is permitted to prevent others from using or improving what he cannot or will not use or improve himself. -(Same, Book VIII, Ch. I.) We should satisfy the law of justice, we should meet all economic requirements, by at one stroke abolishing all private titles, declaring all land public property, and letting it out to the highest bidders in lots to suit, under such conditions as would sacredly guard the private right to improvements.... But such a plan, though perfectly feasible, does not seem to me the best. Or rather I propose to accomplish the same thing in a simpler, easier, and quieter way, than that of formally confiscating all the land and formally letting it out to the highest bidders.... We already take some rent in taxation. We have only to make some changes in our modes of taxation to take it all. What I, therefore, propose... is - to appropriate rent by taxation.... Now, inasmuch as the taxation of rent, or land values, must necessarily be increased just as we abolish other taxes, we may put the proposition into practical form by proposing - to abolish all taxation save that upon land values. (Same, Book VIII, Ch. II.)


- Henry George

Hither, ye blind, from your futile banding!
Know the rights and the rights are won.

Wrong shall die with the understanding,
One truth clear, and the work is done.

Nature is higher than Progress or Knowledge
Whose need is ninety enslaved for ten.

My word shall stand against mart and college:
The planet belongs to its living men!


-
"Liberty,"
by John Boyle O'Reilly
Saving Communities
Bringing prosperity through freedom, equality, local autonomy and respect for the commons.